Partner Event: SCN Leadership Breakfast
June 6, 2017 @ 7:00 am

-

9:00 am
Event Navigation
SCN Leadership Breakfast, formerly YPLG, was established in 2007. Throughout the years, our group has been organically grown through referrals and currently includes and serves over 300 members.
Sign up to get future event invitations via email:http://soarcommunitynetwork.com/leadershipbreakfast
June 6, 2017 :: Jane Lovas :: North Star Express:: Reconnect with Your Inspiration
Just as sailors and explorers used the North Star to guide them through new territory and keep them going in the right direction your North Star will guide you as you grow your business.
As you reconnect with your inspiration that caused you to start your business, you'll regain the excitement and fun you had in the beginning.
Create your own North Star and gain the clarity and confidence you need to know you are heading in the right direction. You'll gain the confidence to say "No" to what's not working and "Yes" to what resonates with your clients.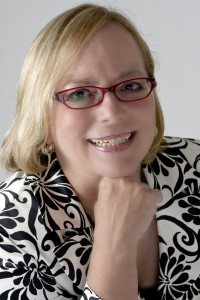 ABOUT JANE LOVAS:
Jane, consultant, thought leader, author, and speaker helps leaders create the transformation and innovation that is required to foster profitability and business growth.
A known speaker, Jane tailors her messages to her clients and audiences using personal stories that are delivered with wit and humor. Jane has a Master's of Science in Information Systems from Hawaii Pacific University and a BS in Information Systems from Park University in Parkville, MO. She has consulted to companies such as Booz Allen Hamilton Inc., Washington Mutual Inc., Fannie Mae, Nextel Communications, Neustar and XO Communications where she has a proven track record of successfully transforming failing projects while improving morale, communication, and team cohesiveness.
Jane is the author of Put Your Big Girl Panties On and Kick Your Fears in the Ass, and Co-Author of Seen and Sustained: Best Practices in Communication that Increase the Visibility of Small and Diverse Businesses.
Contact Jane via email at jlovas@lovasconsulting.com.
For more information on Jane check out her website www.lovasconsulting.com or read her blog at blog.lovasconsulting.com. Follow Jane on twitter at www.twitter.com/jlovas.
Learn more and subscribe to receive future email invitations:www.soarcommunitynetwork.com/leadershipbreakfast
SCN Leadership Breakfast Sponsors: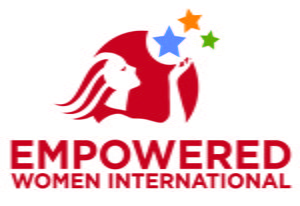 Contact Mali Phonpadith or Victor Cora Nazario at Info@soarcommunitynetwork.com to discuss facilitation and sponsorship opportunities.
Thanks for being a part of the SOAR Community Network. Let's SOAR Together!
*PREVIEW EVENTBRITE ORGANIZER NOTES FOR PARKING & INCLEMENT WEATHER DETAILS OR VISIT:http://soarcommunitynetwork.com/leadershipbreakfast
Partner Event: SCN Leadership Breakfast